Thursday, October 31, 2019
6:00 - 7:30 pm
310 Perehudoff Crescent, Saskatoon, SK, S7N 4H1
This event has already occurred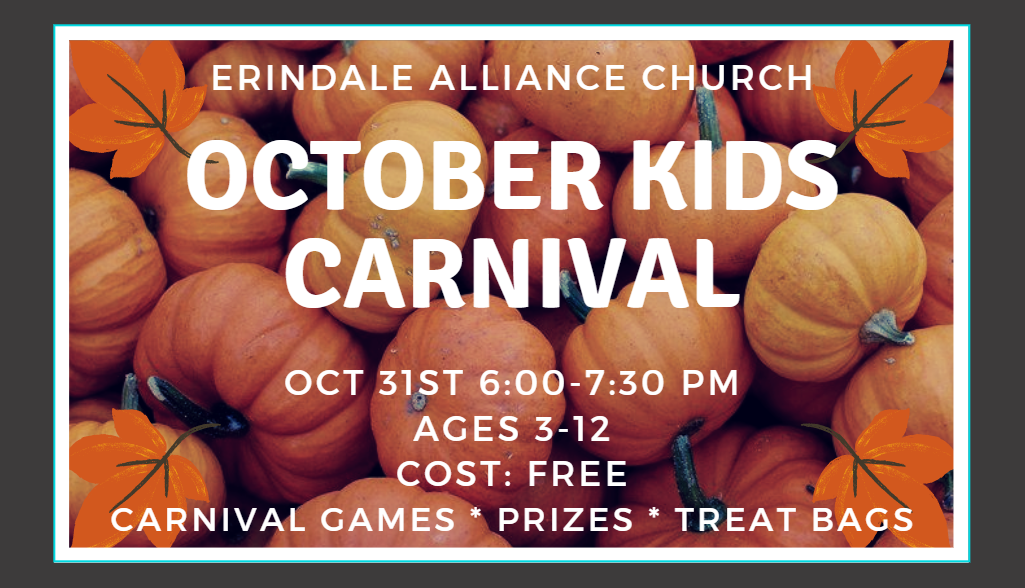 This will be an evening of fun for families, especially children aged 3-12. Carnival games, prizes and treat bags will be handed out in the church gym. Come dressed in your favourite costume and ready for an exciting evening. The games begin at 6:00 pm and will be open until 7:30.
Must have a parent accompanied.
Cost: FREE!
If you're interesting in helping out that evening, please get in contact with Sophia Matiko (306-371-4112) or sign up by the bulletin board located by the gym. If you can't serve that night, please consider bringing a bag or box or treats for us to hand out, supplies needed will be listed on the bulletin board outside the gym as well.