Saturday, July 6, 2019
3:00 - 7:00 pm
Kevin Jeffery Acreage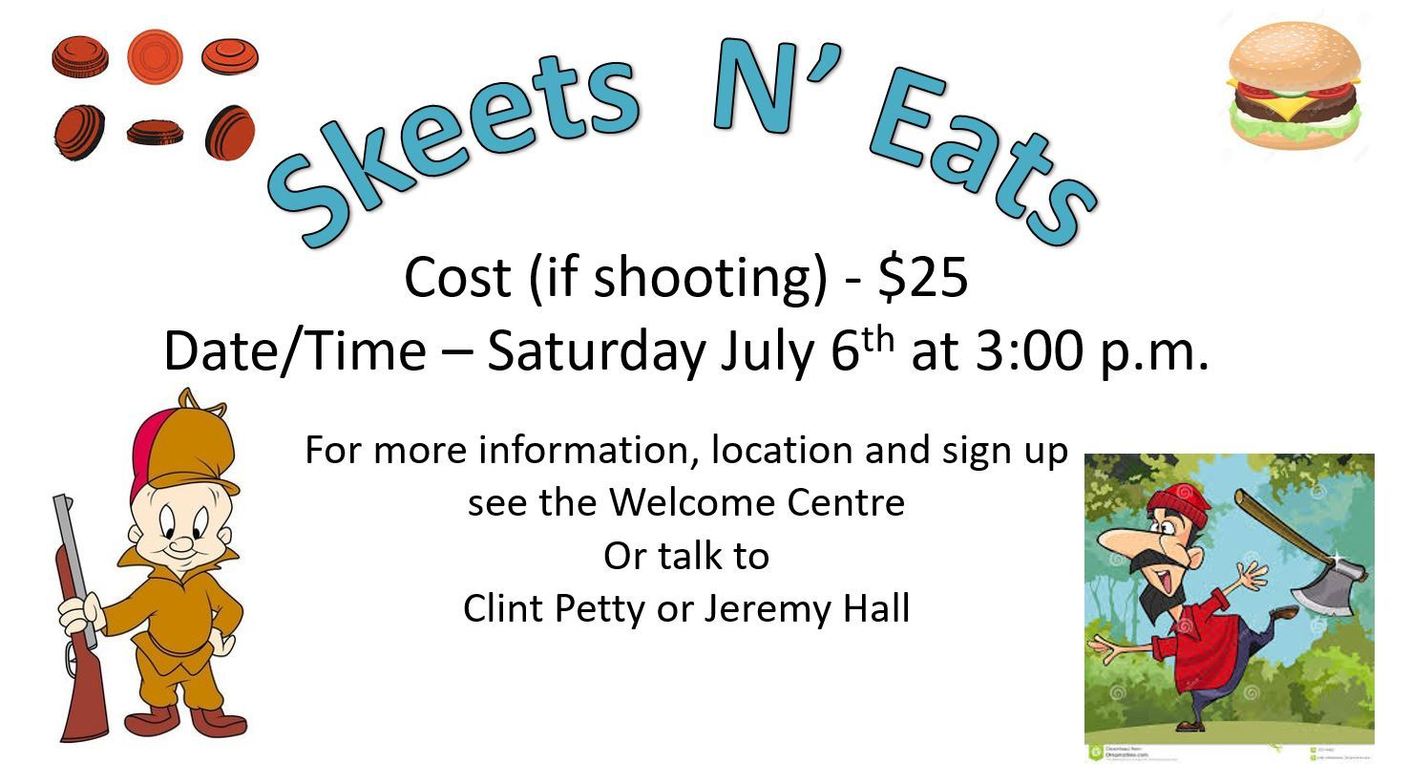 For all Men 18 years and up. If you plan to do some shooting the cost is $25. If you don't plan to shoot, come for the fellowship and eats. For more information, directions and to sign up so we know quantity of supplies needed, please see Clint Petty or Jeremy Hall. You can also sign up by contacting the office by phone at 306-249-3393 or email.