Student Ministries
Student Ministries
Student Ministries
Student Ministries
e.a.c. Youth Group
e.a.c. Youth is split up into two groups:
For those in grades 7-9 we have JY (junior youth) which happens on Thursdays from 6:30-8:30pm - starts Thurs, Sept 1, 2016!
For those in grades 10-12 we have SY (senior youth) which happens on Fridays from 7:00-9:00pm - starts Fri, Sept 2, 2016!
This is a great place to hang out with other youth your age, play some epic games, and learn more about God through looking at the Bible!
We would love to see you at youth!
Bible Quizzing
This is a Bible study and memorization program for youth in grades 7 to 12.
Bible quizzing is a team sport. Youth match knowledge, recall ability and quickness. A mental and physical game, it is highly entertaining to watch.
Most exciting is seeing how kids' lives are changed through the memorization of the Bible.
Weekly practices: Wednesdays from 6:30 pm to 8:30 pm
Weekend quiz meets: four per year
Cost: $4.00 for Scripture booklet, approximately $35 for each quiz meet
Discipleship Class
Sundays at 9:30am starting Sept 25. For all those in grades 7 - 12. We meet in the Youth Room upstairs and discuss Bible topics. Questions are highly encouraged and it is a very open time to share and dialogue as we as learn together!
News
---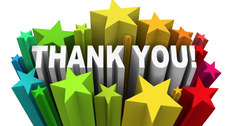 Thank you quizzers, for all your hard work! You have made us proud! Thank you volunteers, for serving and blessing so many people! Thank you God, for our gospel-centered and community church! Check out our facebook... Read More